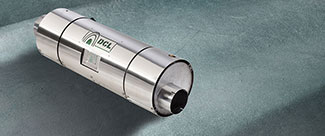 AFTERMARKET EXHAUST COMPONENTS

Engine Manufacturer:
OEM Part Number:
MINE-X® aftermarket exhaust components are a direct fit replacement for the OEM part and match all backpressure, temperature, and regeneration performance standards set by the original manufacturer. DCL aftermarket components are always newly built, never re-conditioned.
FEATURES
Aftermarket replacement on Tier 4 off-road diesel vehicles with medium to heavy duty cycles.
Passively regenerates on engines with medium and heavy duty cycles and ultra-low sulfur diesel.
Always newly built, never re-conditioned
Direct Fit replacements for OEM filter, no cutting or welding required.
Heavy gauge stainless steel construction.